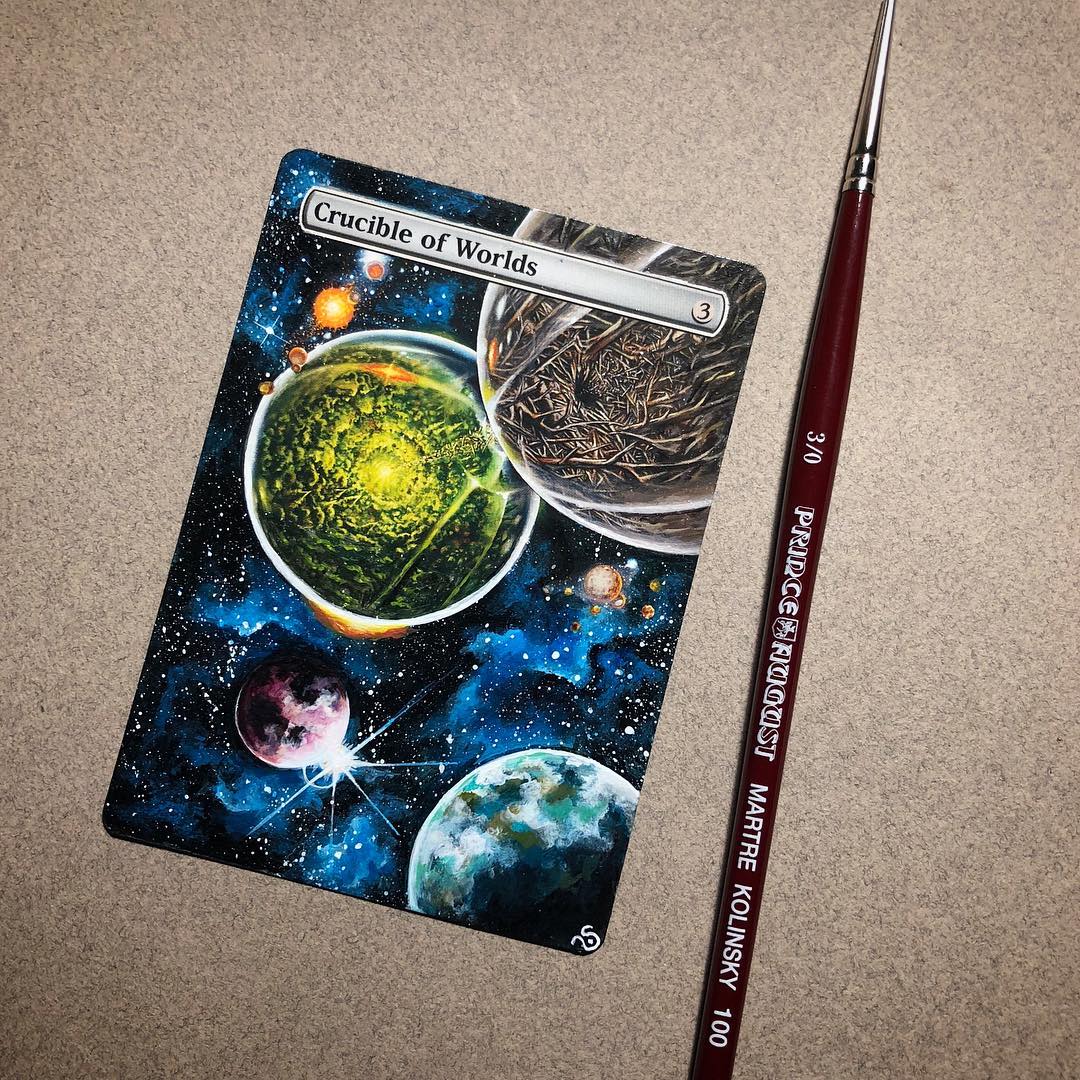 EXTENDED ART
Here I keep a part of the original artwork and extend it to the edges of the card. It can be frameless (just removing the frame) textless (removing all the textbox) or even floating borders!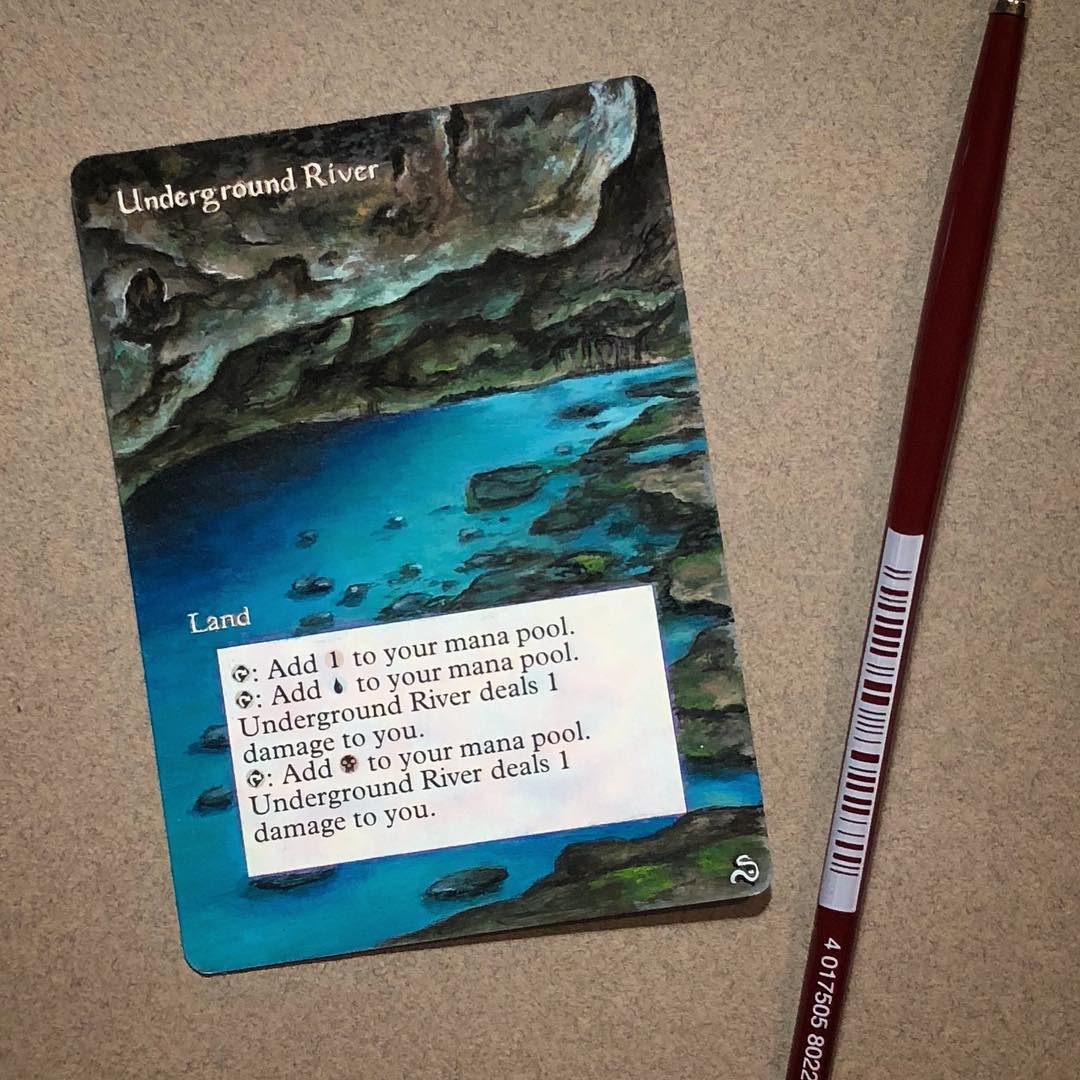 NEW ART
Here I change all the original artwork of the cards, for the players who want something really special ! Most of times I use existing pictures as references, it can be landscapes or different places all around the world…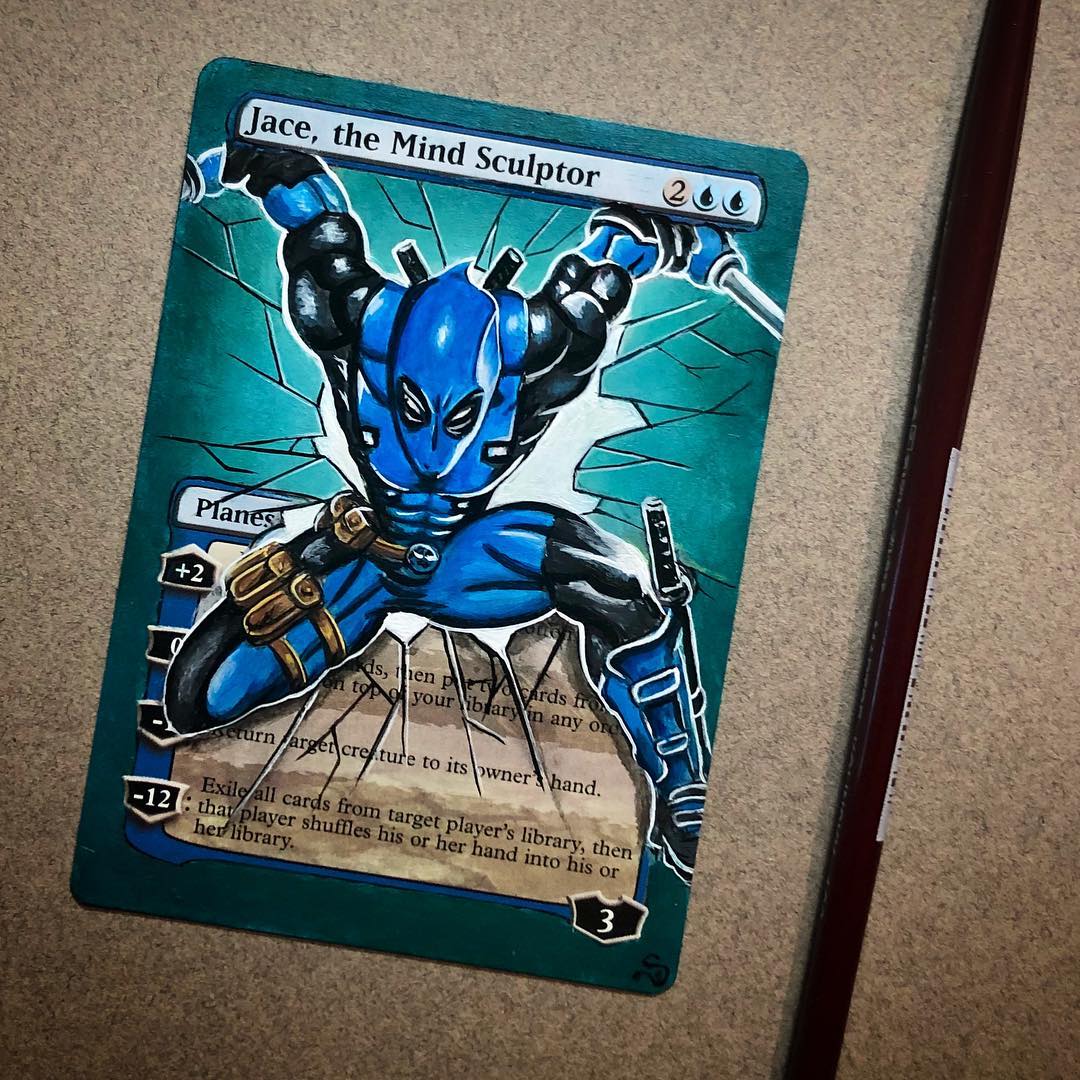 FAN ART
For all the players who remained stuck on comics, mangas or stunning movies!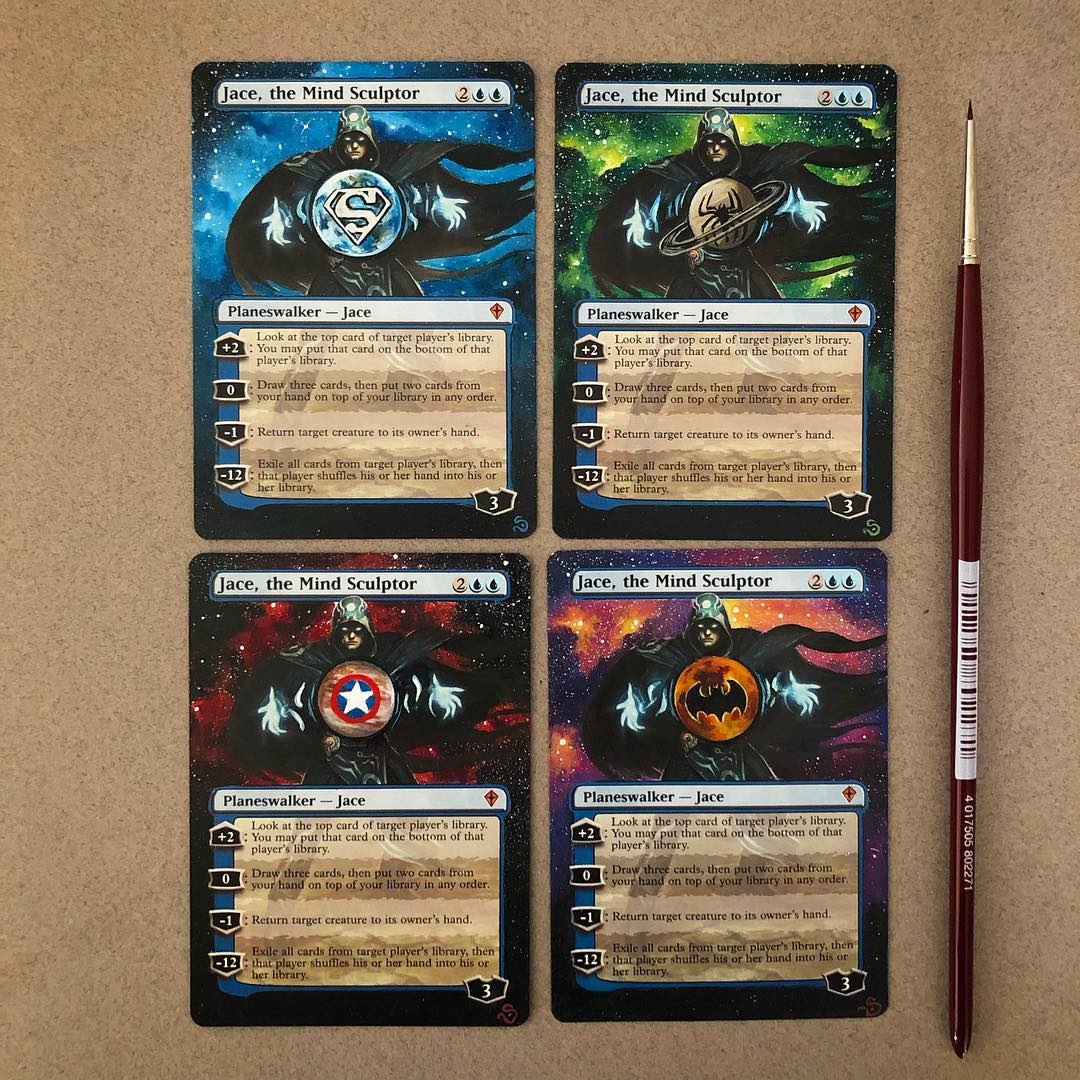 PLAYSET
Because sometimes, one is just not enough! For the players who want a full set of cards in the same style.